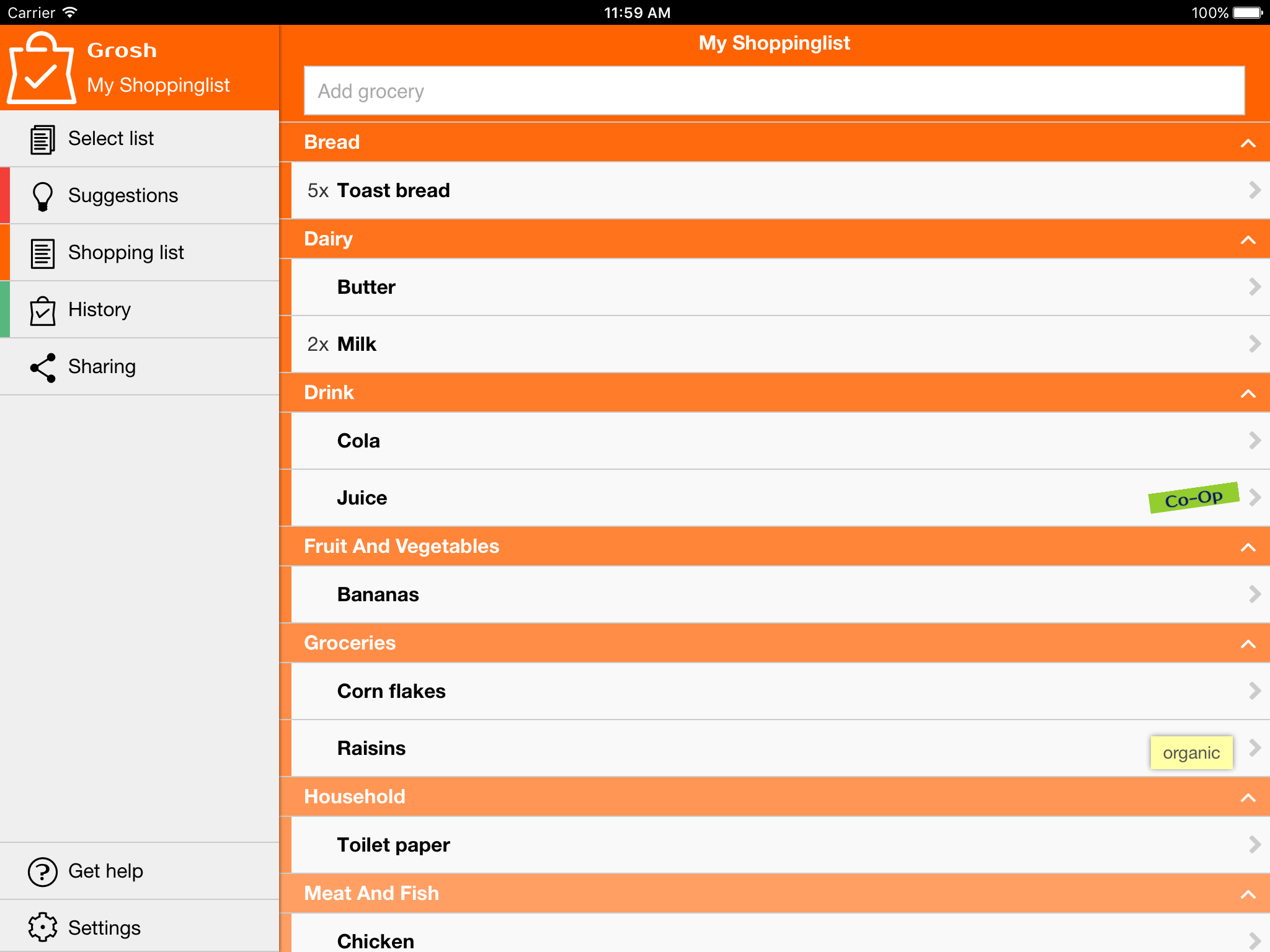 When we first launched Grosh, we had support for iPad through our web app. Today we launch Grosh version 1.1 with built in support for iPad, just download Grosh directly from your iPad and login with the same account as on your iPhone to get going.
How the iPad version differs
The functionality and appearance is more or less the same as the web app, the real difference is in the performance. Now navigating throughout the app is smooth and fast!
Compared to the phone app, it's faster to navigate between suggestions (red screen), current grocery list (orange screen) and the history (green screen) with just one tap as the menu is always visible to the left
It's also faster and more convenient to type in groceries as the keyboard is bigger!
Other improvements in version 1.1
Favourites at top of grocery store selection list, making it easier to tag items with store names (auto populated based on past behaviour)
Setting for list not to use suggested amounts, great if you just want to use suggested grocery (not quantity) from the suggestions screen
Explanation bubbles informing you of features we've seen few users know about, eg about geotagging stores
Android users now also have a badge on the launch icon for the app telling you the number of items on the list
Finally, all users should enjoy increased performance and stability
We hope you like it!
Kind regards
The Grosh Team
PS Note that the version 1.1 is available for Android 4 or newer and iOS 8 or newer. iOS7 users can keep using version 1.0.