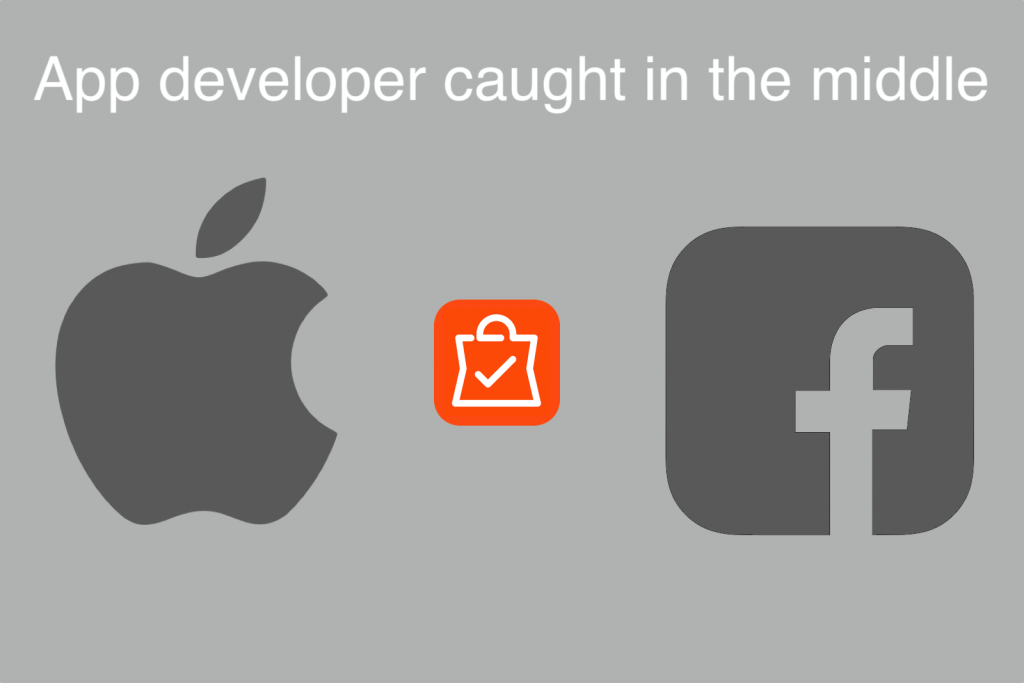 As several of you might have noted, Grosh no longer requires setting up an account when installing the app. Due to this and some new requirements from Apple, we've decided to phase out Facebook Login – read more below.
Easy onboarding
When you first install Grosh, you see a number of intro pages and at the end, you just tap continue to start using the app without specifying any account details. This makes it very easy for users to try out the app without bothering with typing in name, email, picking a password etc.
Exit Facebook login
Previously, we supported an easy way of setting up an account using Facebook. As mentioned above, you don't really need to specify anything to get going with Grosh. However, once you're using Grosh and would like to complete your account info with name, email etc, it would still make sense to provide easy fill in using Facebook. However, Apple no longer allows us to use one single third-party or social login service to set up an account. So either we add multiple ways of prefilling name / email or we remove the Facebook connection from Grosh. As we're just a tiny startup with limited resources, we've decided to do the latter.
How to migrate from Facebook to normal Grosh login
If you have previously signed up to use Grosh using Facebook, you need to obtain your account email and request a password:
Email: If you're logged into Grosh, please go to settings and note the email address shown for your account (perhaps copy it to your clipboard). Otherwise, start the Facebook app, tap Menu – Settings and privacy – Settings – Personal Information and your email should be visible.
Password: If you signed up with Facebook, you actually don't have a regular password. Therefore, we need to set up one. Just follow the regular flow for resetting your password in the FAQ.
Once you've obtained your email and new password, you can log into your Grosh account.
If you have problems along the way, you can always send a message to our support team.
Kind regards
The Grosh Team
PS The same changes applies to Fromto, the wishlist sibling to Grosh.