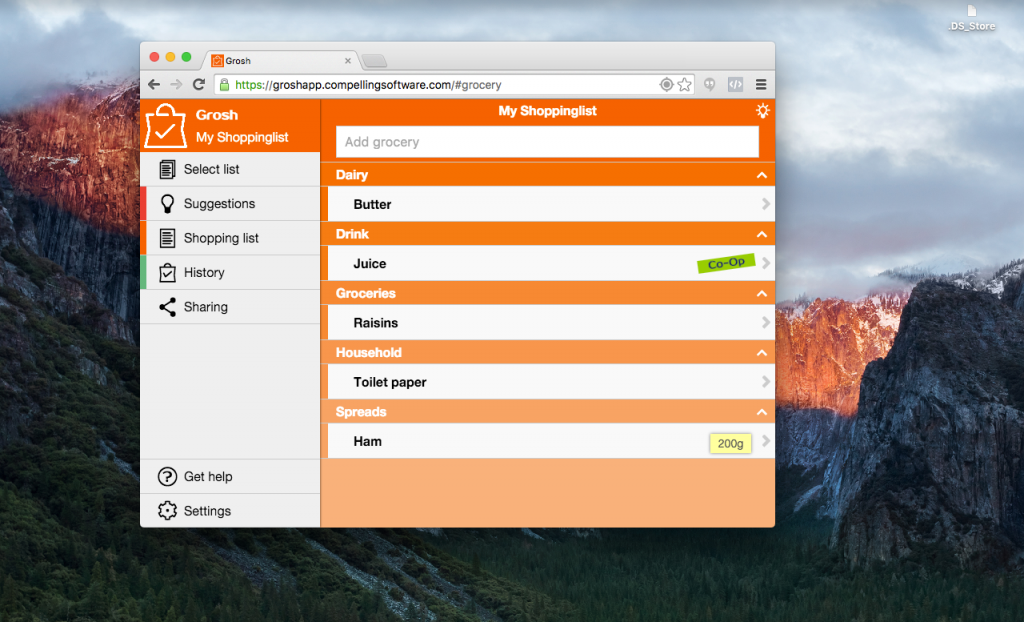 A few weeks ago we launched Grosh – the intelligent grocery shopping app. It's now time for our next product release, our web version of Grosh, read all about it here.
Use it when stationary
With the web version, it's easy to add an item on the shopping list when you're sitting at the keyboard at work and remember something you need to buy.
Tips for the web browser version
You can start typing at the field at the top, just like on your phone, and use arrow keys / enter to find and select the item in the match list appearing under the edit field.
You don't have swipe on most ordinary computer screens, but if you want to mark an item as bought, just click it to open grocery details and from there click Bought.
Use it for tablets
The web version is also optimized for tablet use, so instead of downloading the iOS or Android phone app we suggest you to use the web app. The web app supports swipe when running on a tablet and behaves in most respects like the app, except that it utilizes the screen space better than the phone app. You can save a shortcut to a home screen, so that the web app gets its own launch icon just like a regular app.
Find the web version here
On your ordinary computer or tablet, just go to http://login.groshapp.com (or click login from the top-right corner of http://groshapp.com). Log into Grosh with the same credentials you use in the normal app. The web app will remember your login, so you only have to do this once.
Hope you like the web app!
Kind regards
The Grosh Team
PS The web app is initially supported for Safari and Chrome web browsers only.