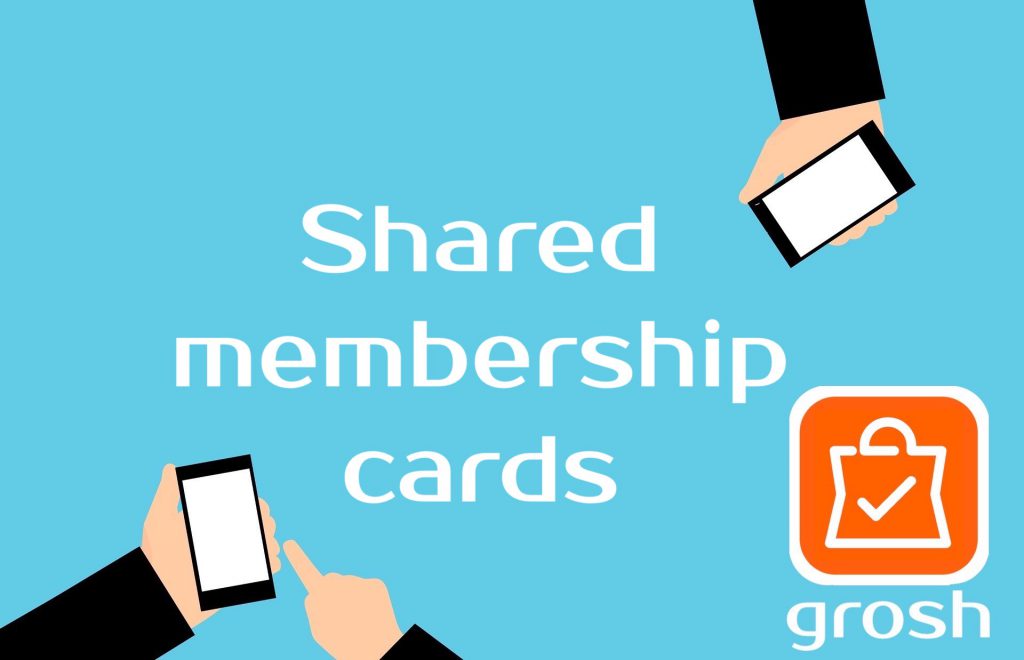 Looking for an app to share your membership cards in the household? Shopping list app Grosh lets you create lists that can be shared with everyone in your household. With the latest update, Grosh now also lets you add membership cards that can get automatically shared with other users you've shared the shopping list with. This way, no matter who does the shopping, you can collect your benefits 🙂 Read on to learn more about Grosh 4.14 that launches today.
How to add membership cards
Adding memberships is done under the Settings screen, just tap "Adjust" next to memberships. On the presented sub screen you can see the memberships you've added yourself and you can tap + to add additional membership cards.
As part of registering your memberships, you enter
Membership name
Membership number
How the number is displayed (barcode, QR)
Stores where the card should be used to collect benefits
Easier to show your membership cards
We've added new easy access to show your membership cards, just tap Memberships in the menu and your membership cards are listed.
Automatic sharing of your membership cards
As something new, the Memberships screen not only lists your own memberships, but also the ones added to the system by other members of your household. This means you can now start to share membership cards without any further actions.
Updated wallet display
When selecting Menu – Memberships you now see a credit card-like representation of your memberships. If you tap one of them, it gets shown and brightness is maximized. Tap again to hide the card and return brightness to the normal level.
Location based display
Grosh keeps track of where different stores are located based on crowdsourced data. This means the app is able to detect that you've started shopping in a store where a membership card offers benefits. In order to make the user aware of this, a "card" icon is automatically shown top right. With Grosh, you will never forget to claim your benefits again ?
Various minor features and fixes
Faster bulk addition to shopping list: On the Suggestions tab of the shopping list, a shopping basket icon appears when the app detects you're low on stock for various items you normally shop for. Tap the button to add all (or selected) items to your list. This and other locations where you "bulk add" lots of groceries to the list has been optimised and is now a lot faster.
Signup from settings screen now using explicit button (more intuitive)
General performance improvements, fewer server calls and more responsive app
Fixed pull to refresh on following screen
Kind regards
The Grosh Team
PS As always, if you have any problems or have questions about Grosh, you can always send a message straight from the app under Menu-Information-Other or send an email to support at groshapp.com
Updated 2023-03-18 Released 4.14.1 which fixed
Crash when restoring premium purchase
Filtering on wish lists