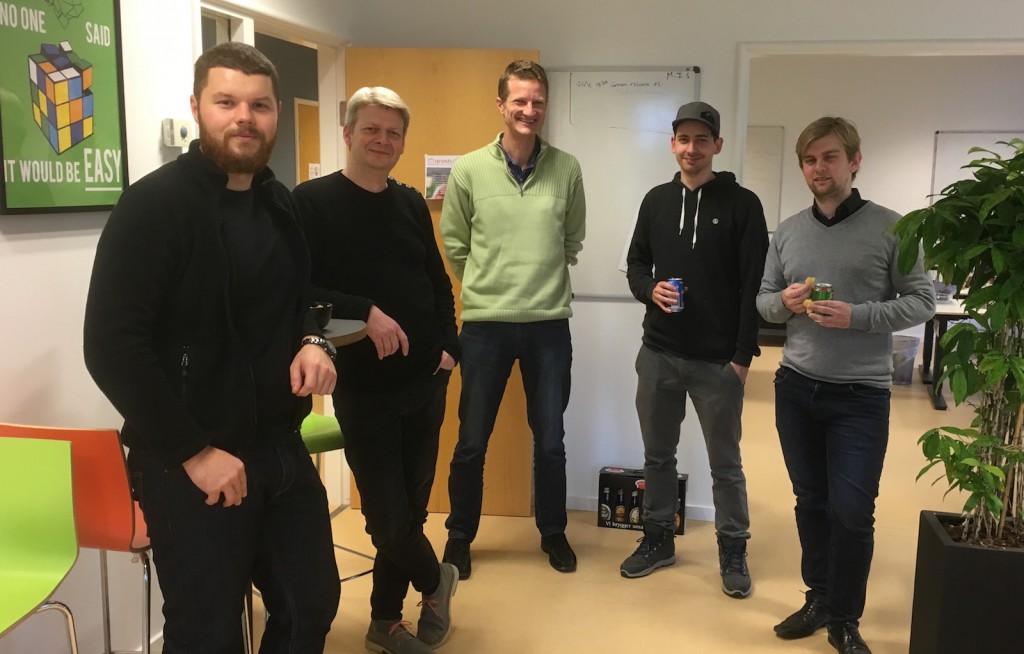 Today, we released Grosh – and had a release beer! Grosh is the intelligent grocery shopping app that tries to do things differently. Until now, most grocery shoppers have preferred pen and paper because the existing shopping apps did not do more than add power to paper. This is now over.
Grosh is a new innovative app unlike the other grocery shopping apps. I myself am a busy parent with 3 children – and a dog – I do lots of grocery shopping every week! I tried using lots of shopping apps, but none of them really made shopping easier. So we created Grosh.
In the first version of Grosh, we have focused on three things:
A simple interface that is easy to use
Suggestion for purchases based on your habits, so you don't forget to buy things in the store
Sorting the list based on the store's layout, so you no longer need to run back and forth for items
The app is available from today and is tailored for use in 22 selected countries. It is free and will stay that way in the future. You can download it from Google Play or Apple Appstore.
If you like the app, please give our Facebook page a Like during the launch period (this will help spread our news).
Kind regards
Søren, founder of Grosh